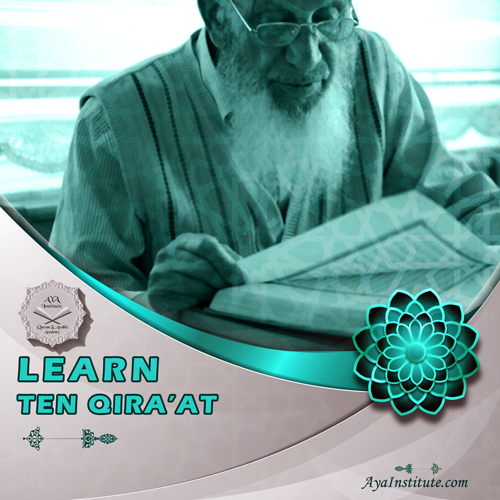 Learn Ten Qira'at
★★★★★
Learn 10 Qiraat of the holy Quran online with highly-qualified Quran tutors from Egypt through one-to-one sessions.
At our platform, we teach the 10 methods of Quran recitation based on the 10 recognized schools of Qira'at, and each one derives its name from the famous scholars of Qiraat.
Each Qira'a has its own set of recitation & tajweed rules which may change the pronunciation method of the word entirely. Avail the chance now to learn and understand Qiraat from the experts at Aya Institute.
Book Free Trial Class