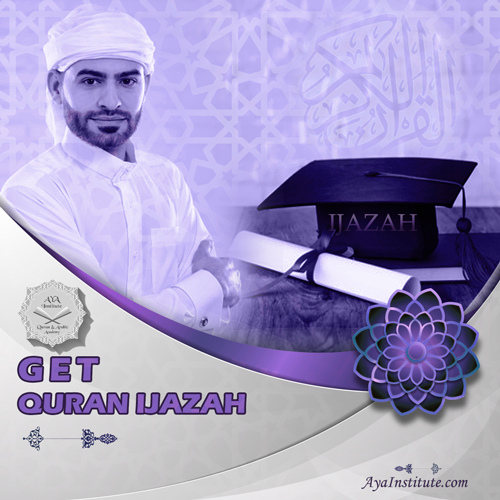 Quran Ijazah
★★★★★
This course will help you to obtain an Ijazah in Quran Memorization (Hifz) or Recitation through online sessions with Ijazah certified Quran tutors.
At the end of course after reciting the whole Quran, you will get an Ijazah certificate.
To get the Ijazah, the student will recite the Holy Quran from start to end. The Shaykh will listen to it thoroughly. Great emphasis is laid on Tajweed rules. Certain things are repeated several times to achieve the desired goal. 
Book Free Trial Class