Online quran classes for foreigners is one of the professions that have spread recently among the memoris of the Qur'an and have become a haven for many due to the fact that they generate a lot of money and foreign currencies as well, so how can you start to benefit from this profession and benefit from it in an ideal way?
Online Quran Lessons
In fact, no sane person can hear the term memorizing the Qur'an to foreigners and then think, for example, that this will happen in a tangible physical way, meaning that there will be a person sitting face to face with a group of foreigners in order to memorize the Holy Qur'an, this may happen of course, but it is certainly not What we will talk about or mean in this article.
Because the situation here revolves around the person who sits somewhere and is ready to perform the memorization process for someone sitting in another place in the world, and this is done through the Internet and through a group of famous programs in this regard.
The important thing in the end is that Perhaps the teacher does not see those people for whom he memorizes the Qur'an, and perhaps it will also be special for foreign young children who cannot speak Arabic, and this means that we will be required to have some conditions or know how this will be done in the end.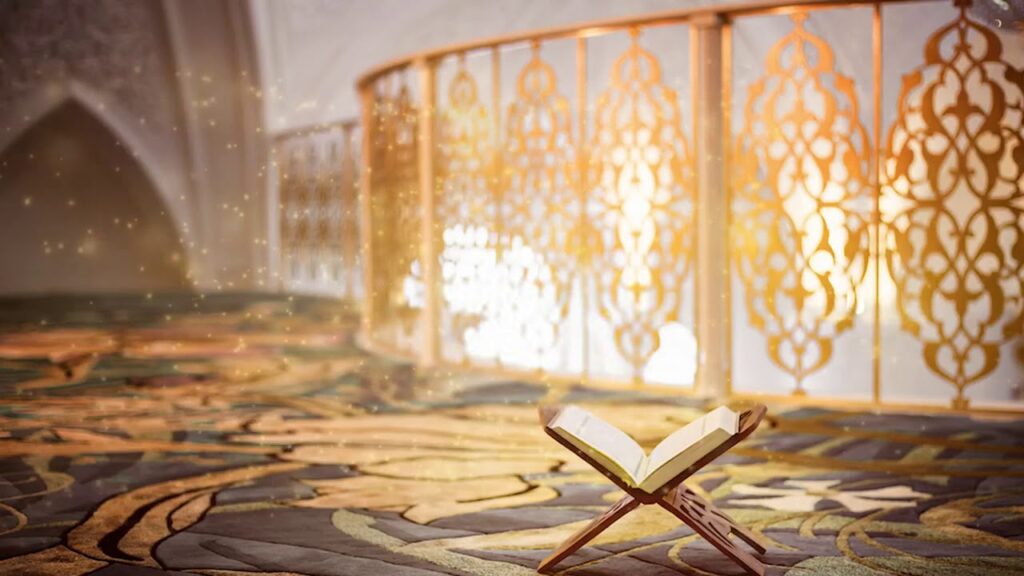 online quran classes with intonation and rules (tajweed)
The obvious situation says, of course, that if you want to work in the profession of online quran classes using intonation (tajweed), you must first be familiar with this field.
Simply, you have to really memorize the Qur'an, and this is perhaps what some people do not seek to achieve adequately despite its importance, since they look before everything to the idea of ​​the money that they will get from this job.
Then immediately proceed to apply for it and walk in the steps of acceptance, although in theory this cannot be relied upon because that job requires complete proficiency, unlike of course familiarity with some rules of intonation with a few special educational things with children.
Which are mainly extracted from the Qur'an, in the end, such conditions remain highly required so that you can fundamentally go beyond accepting the job, and talking here about achieving many successes in it.
Good command of the English language
Another major condition and difference that must be fulfilled before applying to the online quran classes for foreigners and not only working in it, and this condition is related to proficiency in the English language fully and real and not just ordinary proficiency.
Some may think that knowing some simple rules or that can be described as primitive is enough, You think that you need some keywords that enable you to communicate with your student, but in reality you need to be aware of everything that is going on around you in that language that is considered the first global language that your student will often use.
For this you need to have a hundred percent professional English, Of course, it is not necessary to say that this matter is among the main conditions set before joining this job.
Communicating with companies specializing in memorizing the Qur'an for foreigners
Now we possess the ideal language in addition to being familiar with the rulings of Tajweed and the Qur'an. We almost possess more than seventy percent of what we need to deal in this field which is filled with thousands of aspirants to reach a prominent position.
The problem here is that there is no knowledge of specialized companies, so unfortunately there are many companies And the sites that exist for the purpose of the monument only, they are not specialized or professional and spread the floor in response to you, and then you are finally shocked by the unfortunate result.
In general, through social networking sites can now find many professional and specialized companies, just all that is necessary is to ask a person An expert or even just the owner of experience in dealing with these companies to nominate the best and most suitable for you.
Full knowledge of communication programs
At the present time, it is not possible to isolate the provider of religious content or the memorization of the Quran to foreigners via the Internet from social media, which is in fact one of the methods of work in this field, through communication programs such as Skype or Zoom it is possible to communicate with scholars and give online quran classes to them.
This of course is not It is available with the same strength in other programs, and in fact, when we talk about awareness of such sites, we do not mean to be satisfied with just knowing how to use it, but rather mastering that use in an optimal and more professional way.
Goals of our program
The lessons of the study live and directly with the professor to ensure good use and understanding of the lesson.
An enjoyable and stimulating methodology, Simple and stimulating methodology in an environment that helps you achieve achievement through tools and a motivating system.
Conservation certificates, After completing the preservation program, you will be given a certificate of completion of the program, stamped by the ministry.
All in one program for learning how to recite the Quran. With technology, learning recitation has never been better, easier and faster.
Contents of aya institute programs
The Quran Learning Program offers comprehensive lessons ranging from lessons for beginners to advanced lessons in Tajweed, which makes this program suitable for learners of all levels, whether you do not know at all how to recite the Qur'an, or you know but want to develop the intonation and the exits of the letters.
The Quran Learning Program is designed in a way that you can learn with a teacher or on your own, and we have made sure of quality in design. Our mission is to provide the best means and tools for the Muslim community to learn to recite the Holy Quran.
1- The alphabet.
2- The slot.
3- Kasrah.
4- Damage.
5- Similar pronunciation.
6- Cursive writing.
7- Sukoon.
8- Intensity.
9-Tanween.
10 – the original tide.
11-The very long tide.
12- Endowment laws.
13- Endowment symbols.
14-The consonant laws of Noon (N) and Tanween.
15- Static laws of meme (m).
16 – letter exits.
17 – Hamza Al Wasl.
18-sub-tide.
19 – Advanced slurring.
20 – Characteristics of letters.
21-The exaggerated Raa'a and the thinning Ra.
22-Special verses.